Save Time and Make More Money
HourGlass is a highly flexible and scalable application that accounts for employees, clients, projects, rates and workcodes, and produces numerous reports for project tracking, estimating and billing. It provides the accuracy and transparency your clients will appreciate and helps you keep track of your resources and expenses so you can stay comfortably on budget. Like IgnitionWeb, it is fully bilingual, incredibly user-friendly and adaptable to your own corporate structure and hierarchy, where you control access every step of the way.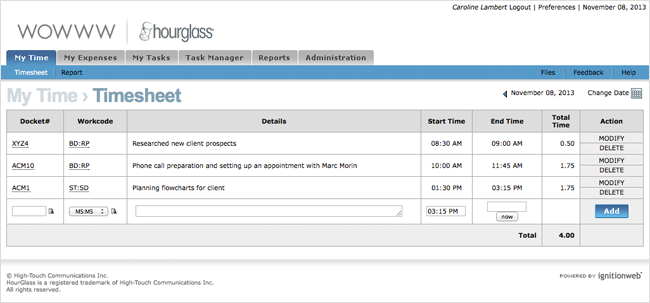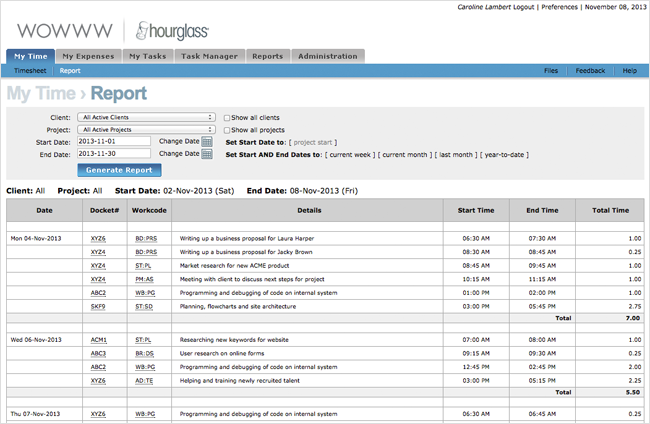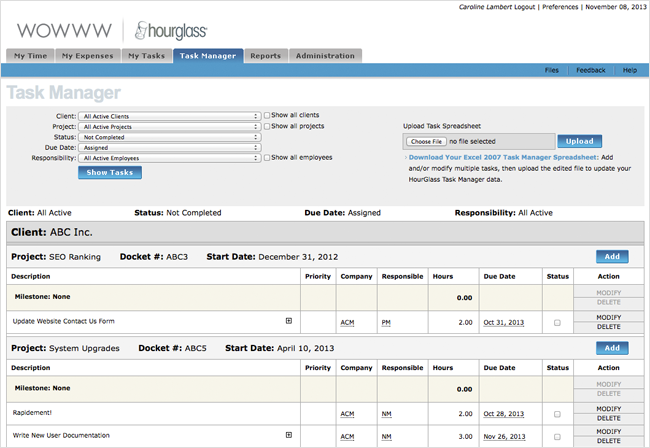 High-Touch Communications (HTC) is a Montreal-based Branding & Web firm. We create, promote and manage web properties with a 360-degree offering that covers everything our clients need to succeed on the Internet.

CREATE
Strategic Solutions:

Branding, Design & User Experience
Web Development & Technology
System Architecture & Integration

PROMOTE
Products & Services:

Email & Content Marketing
Search & Analytics-driven Marketing
Online Advertising

MANAGE
Ongoing Technical & Business Service Plans:

Website Maintenance & Support
Marketing Management & Support
Domain, Hosting & Systems Administration


Founded in 1982, HTC is a single-source supplier who works as a caretaker of your brand, ensuring each piece of your strategy works in unison, both online and off.

High-Touch Communications Inc.

372 Ste-Catherine St. West, Suite 320

Montreal

(

Qc

)

H3B 1A2

| Tel.:

514.739.2461



© High-Touch Communications Inc. Not to be reproduced for commercial purposes.
All company names, products, services and brands mentioned, identified
and/or linked to are the property of their respective owners. | Privacy Policy