Front-to-Back Approach
HTC embraces each new project with the long-haul in mind: your marketing material, website, packaging, promotions and identity do not exist in isolation, so why would we treat them that way?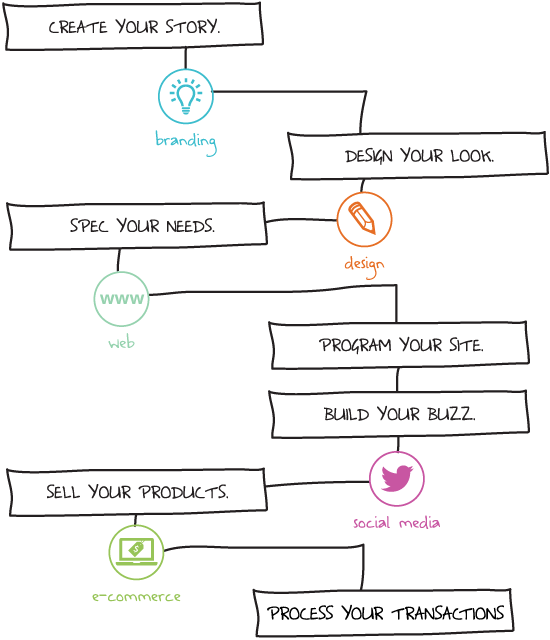 We do not believe in one-off work: every project, no matter how large or small, is tailored to fit the exact needs of your brand and your organization to work in tandem with your existing material.
We strive to deliver comprehensive solutions that address the entirety of your project goals.
We have developed the skills and resources to address every one of your communications and marketing requirements.
Our common-sense philosophy comes from the Front-to-Back Web Solutions we create (see diagram). Other firms can design a site that just sits there, but we can get the net working for you, empowering you and your employees to manage content, revenue and promotions through your site. Have a look at Our Work to see the effective results of our 360° process.

More About Our Process: